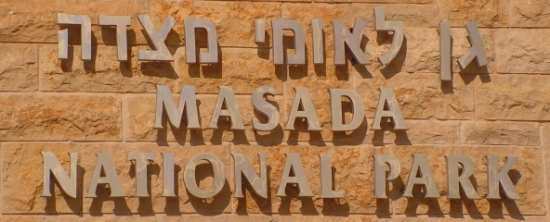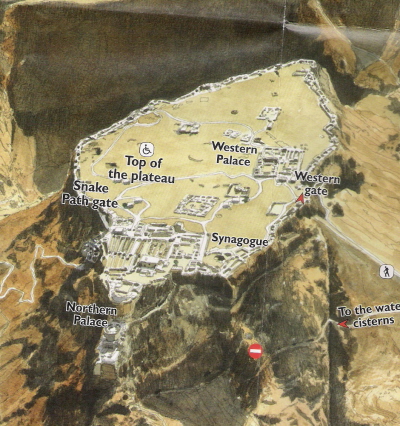 The fortress Masada was inscribed on the UNESCO World Heritage List in 2001.
Built by Herod, king of Judea , Masada was a palatial fortress of the style of the ancient Roman East.
Masada was the last bastion of Jewish fighters against the Romans; it's fall signaled the violent destruction of the kingdom of Judea at the end of Second Temple period.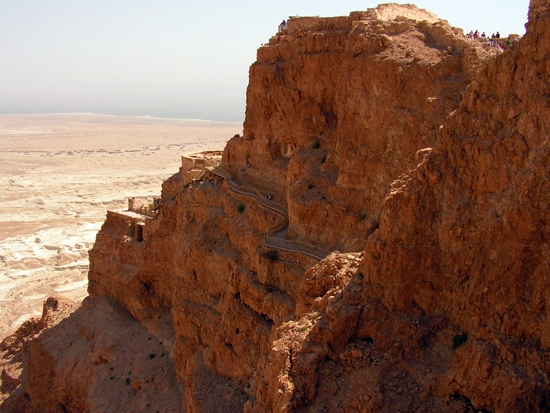 The remains of Northern Palace - This grand and daring building constructed by Herod is Masada's architectural gem. It's 30 metres high, built on three rock terraces and supported by impressive walls. Combining both Hellenistic and Roman architectural elements, the palace was built to host high-ranking visitors and to allow the king his solitude.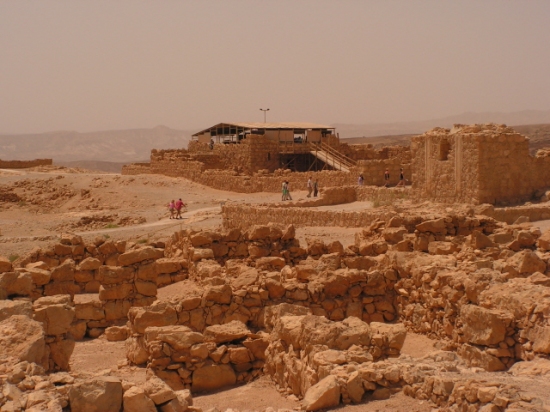 The remains of th Western Palace . The Western Palace, 3700 squre meters, built during Herod's reign, is the largest structure of Masada.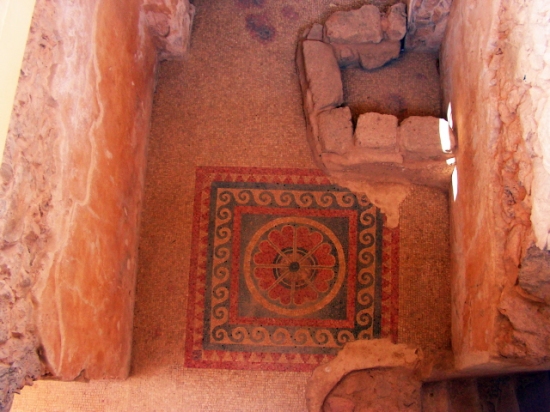 The Western Palace, the mosaic floor.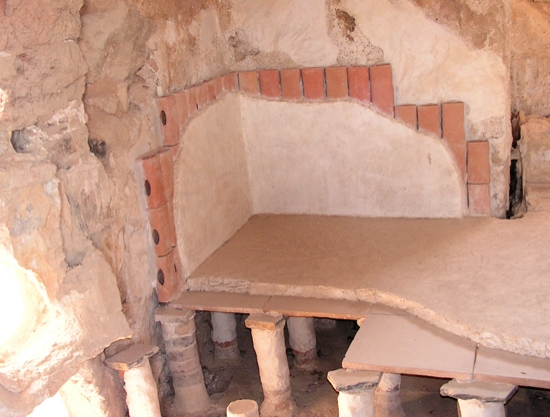 Roman style large bathhouse.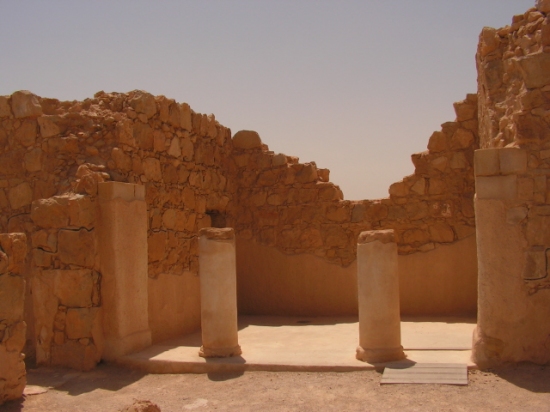 The synagogue, constructed in Herod's time, was apparently first used a stable. One of the oldest synagogue in the world.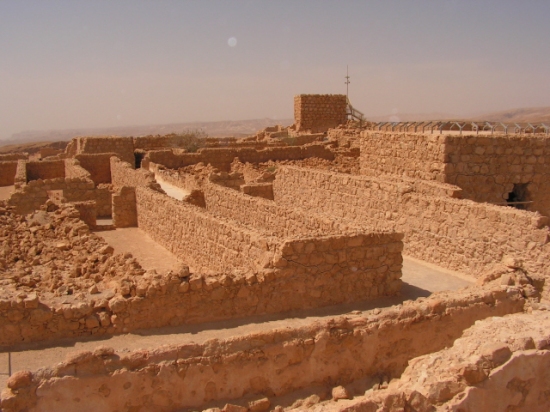 The warehouses.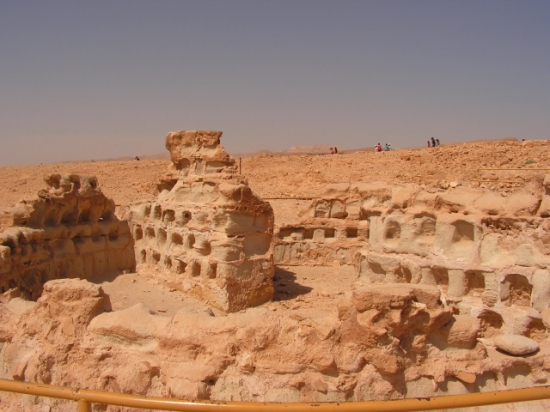 Columbarium towers also served as lookout and guard towers. The niches in walls housed pigeons that were used as food.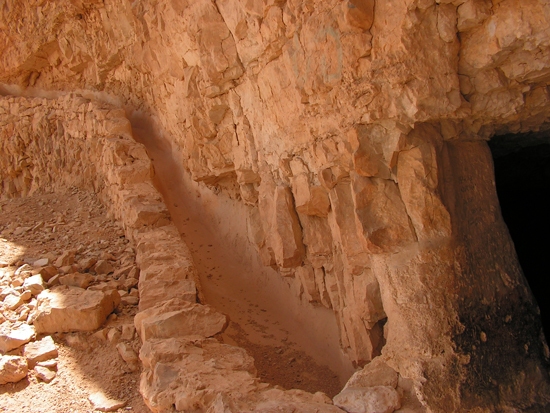 Rain water collecting system.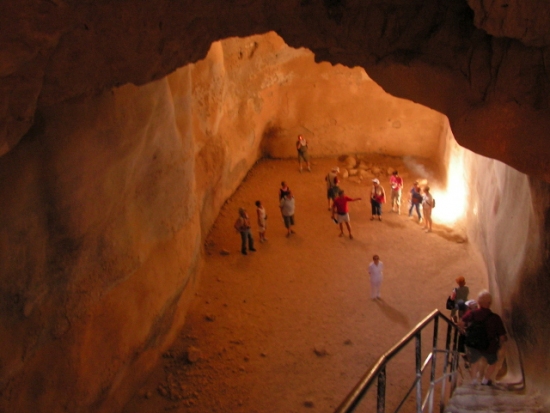 Big underground cistern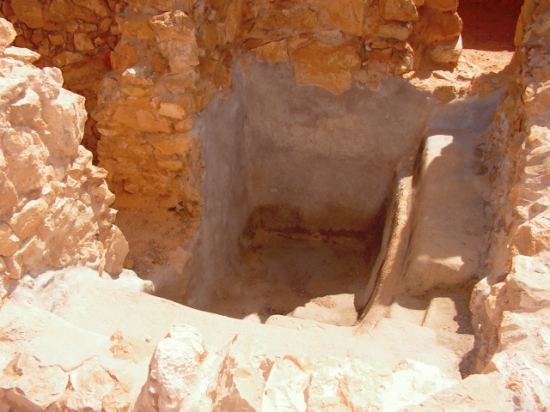 Small ritual pool - "mikve"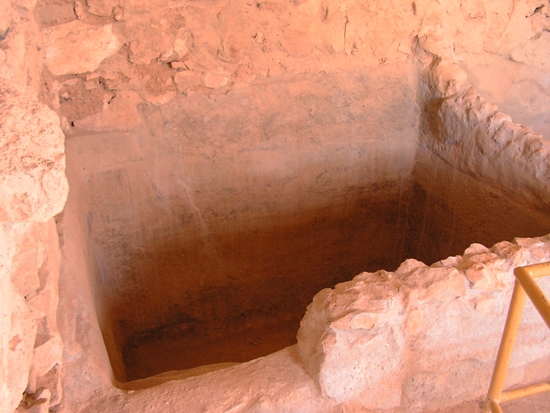 Big swimming pool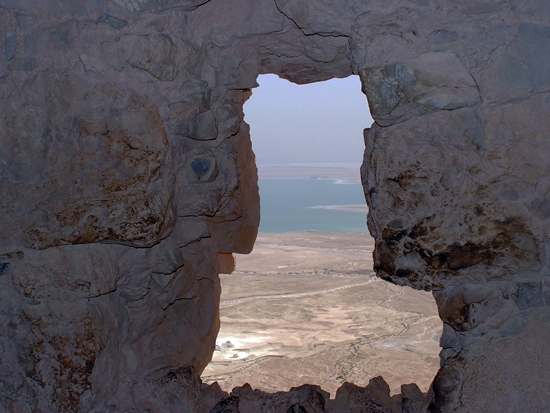 View to Dead Sea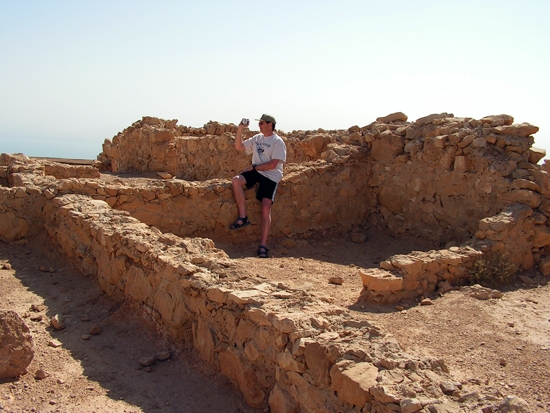 Garrison Dwelling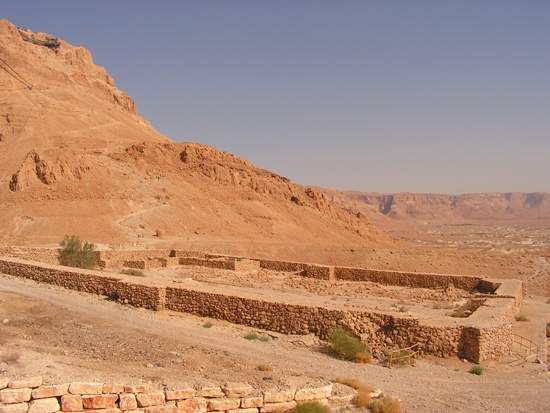 The restoration o f the Roman military camp.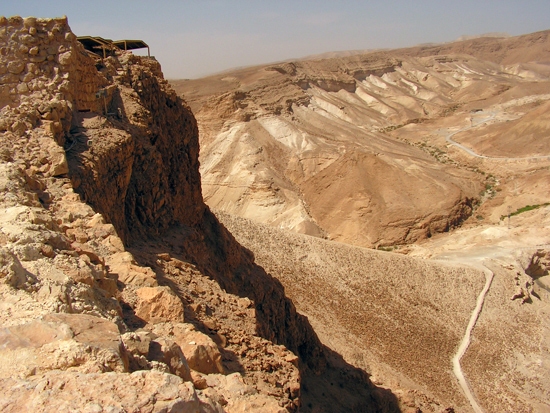 Siege ramp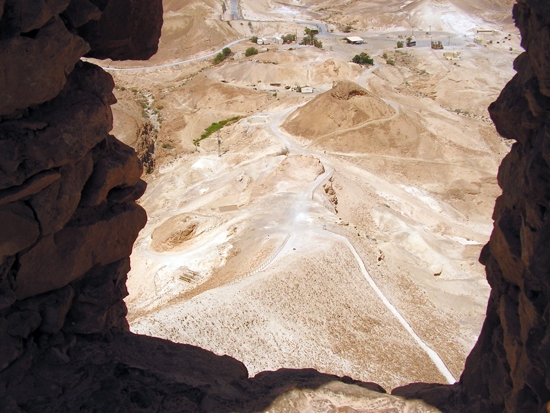 "Then having chosen by lot ten of their number to dispatch the rest, they land themselves down each beside his prostrate wife and children, and, fingering their arms around them, offered their throats in readiness for the executants..."
(Josephus Flavius, The War of the Jews)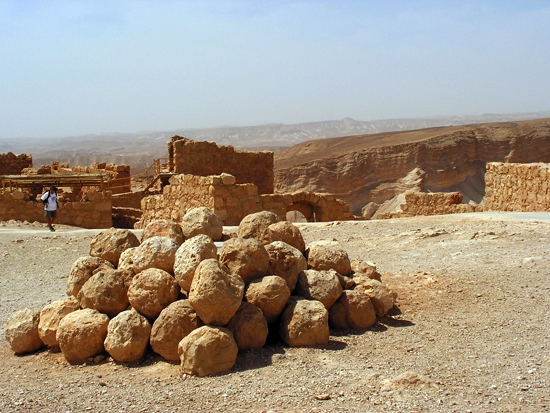 The ancient stone bombs. Bombs became much "smarter" since ...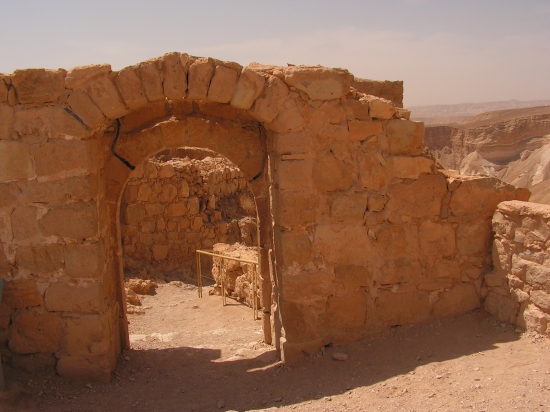 During the fifth century, in the Byzantine period a monastery, inhabited by hermits, was founded. After the Byzantine period Masada sank into ob-vision until the nineteenth century.
Fortress was found thanks to the book of Joseph Flavius (real name Joseph ben Matatiahu) the "The War of the Jews"